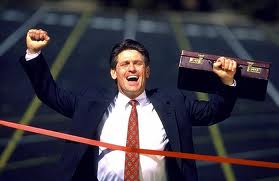 Manually Built Local Citations for Local SEO
What Are Citations, what are they used for and What Do We Do for you?
Citations are where your (NAP data) Business Listing Information, "Name – Address – Phone number – Website Address Link" are indexable in the Google search results.  These are put on websites like yp.com or superpages (2 examples of over 500) where Google can then give your business credit and most importantly "Authority" as a real, credible business online.  We are a Local Citation Builder that builds these hyper local citations manually- by hand.  As we jokingly say, "If you're not found on Google, then you're not in the city" and you're business will suffer as time goes by and the older people who know your business, die, move away and stop doing business with you and all of the New people (who do not have a name in mind) CANT find you.
Why Build Citations Manually?
1) TO GET THE SALE!  Because if people can find you, you get the call, you get the business.  Citations are one of the FASTEST ways to boost your maps or google plus listing.  Note: When combined with Linking, good site structure and good "social signals" strategy from (SMO) Social Media Optimization, your listing will "fly" to the top!  We do all of this manually, with measurable results!
2) TO ENSURE ACCURACY & QUALITY!  Simply Put, webscrapers and software sucks!  Do you want to put your business's marketing in the hands of some software package or webscraper bot? "Just Say NO! to low quality, inaccuracy.  WE DO IT ALL BY HAND! Just like the good ole days.
Where do we build local citations?
Sites like yellowpages, superpages, aol local, yelp, yellowbook are all examples of where we build citations for.  We have over 500 citation sources that we submit to manually. (CLICK HERE FOR SAMPLE LIST OF CITATION SOURCES)
"How much do you charge to build manual local citations?"
We are the LOWEST PRICE for MANUALLY BUILT CITATIONS, we have discount packages as soon as you order quantity over 20.  Our average clients pay around $3 per citation based on their quantity per month.
"Do you White-Label or wholesale building of manual local citations to other SEO agencies?"
Yes, absolutely.  We understand your need to maintain your current client base.  Because of that we agree to perform as your outsourcer so that you can brand our citation builder services as your own with your logo.  We will provide a generic spreadsheet when the citations are finished being built and you can put your logo on it or whatever you want.  And in fact currently we build about 15,000 citations per month for other clients. We have capabilities immediately to build 25,000 citations per month, and are setup to be able to manually build citations on a large scale.  Call us today to discuss your confidential needs at (805) 910-7066.
"How many manually built local Citations do I need?"
Depends.  How many do your competitors have?  How many will it take to stimulate your listing to move?  With every order we can analyze your 5 main competitors and tell you exactly how many they have and give you options on how many you may need depending on ALL factors.  Our goal is for you to be informed and we want to partner with you in your local search optimization strategy & implementation.  (Click Image for expanded view)
Frequently Asked Questions
What if I have local citations already?
No problem.  We'll Help You Get Control Over your Local Search Listings Content or we can do it all: Comprehensive Citation Creation & Management with
Getting Control Over your Local Search Listings Content with our 5 step process:
CAPTURE Current Listings
CORRECT, UPDATE and DEEPEN Current Listings
ORGANIZE and STRUCTURE Updated, Deep Listings
DISTRIBUTE Updated, Deep Listings, Optimized for Local Search Listings Results to over 500 top search engines, Internet Yellow Pages and specialty directories.
MANAGE Updated, Deep Listings, manually
How long does it take Got Results Marketing to finish building out local citations?
We can easily do 20-1000 per week for you depending on how many properties (G + accounts) you have.  If you need it faster, just let us know and we will work to hit your internal goal!  We will hit a goal to manually build your citations in less than 1 week with easily over 300 citations properly per property.  However, we advise to spread them out evenly to look naturally.  Regardless, we can handle the capacity that you need and in the time frame that you need it.
How much will my rankings improve?
A LOT!!! And, in fact we give you tracking reports on a weekly basis to track your effectiveness
(Click this Actual Report here—> )     Ranking Report for Google Maps
"Why can't I do it with a data aggregator like Yext or Localeze?  Do I really need to do it manually?  It seems like an automated way would be smart, wouldnt it?"
Local Search Optimization is no longer a "Set it and forget it" process with setting up a Google Map/Places acct, sprinkling in some "Universalbusinesslisting"(UBL), Yext or Localeze citations, even generating some reviews and having Google allow you to be relevant and shown in the 7 pack.  It doesnt work anymore.
Automated citations are most often missed and not picked up.  UBL relies on some reports, just building automated citations to axiom and infogroup, large data aggregators,  and submitted to an automated data aggregator list, that's it.  No manual verification.   Also, they're unclaimed listings on the sites that "may" have been scraped.   Automated citation services like these offer promises with often little to no delivery
No Niche Citations: Yext & Localeze only do common generic citation sources & they only really do about 50 and you never know if those 50 will be picked up by their automated system.  We do hyper local sources that are specific to your city or industry.  We are able to find these little gems that are relevant for example: plumber in Northridge, California etc.  Most often, these cities or industries have really niche sources that Google really likes, we want to get you on these sources that are often hidden from many of your competitors. "Its not just quantity, its quality citation sources as well!"
Yext & Localeze take a lot of time, which in turn takes time for Google to index the work, this delays you or your customer's listing influence.  We can have 50 citations built in 48 hours manually if you want!
High Price: Yext offers 50 citation sources for $499 per year. That's $10 to potentially lease your citations.  What do they do on day 366, when you don't renew your $499?  Do they overwrite your citations, take them down or cause them to disappear?  And, Why do you need to renew the Lease on your 50 citations anyway?  We believe that you should be educated about these practices and see them for what they are: a bad investment, time waster and a bunch of over promises.  With our citation builder service, you get your citations in as little as 48 hours if we promise that, definitely in less than 7 days, and you get a link to login to each one of them and verify or feel free to change the hours or what ever you want.  Our offer is RISK FREE.  We do what we say we do….and FAST!  Here is a link to a great review blog of Yext Vs. DIY vs. Hiring Someone Like Us to build your citations. click here.
"Do you build phone verified local citations or just do the citation sources with no phone verification required?"
Yes, there are 5-10 important citation sources that require phone verification.  We will do all the hard work for you by manually verifying the citation on all of these sources!  This is another main difference in our citation builder company, who else does that?
"Do you build local citation submissions all at once or do you trickle them in over time?"
As your outsourced builder of citations, we will do what you want.  However, we recommend trickling them in over a short period of time, Currently, 30 days is enough to trickle in 50-60 citations per business unit.  Also, we offer a subscription in which we will do a minimum number of citation submissions every month for you.
Questions? Questions are cheerfully answered over the phone at (805) 910-7066. Take Care! 
A Full Service Digital Agency
We Do Everything You Need or Just A LA Carte Services
We Stay Up On 2017 Trends
We Are On Top of Google Algorithms & New Marketing Vehicles
We Solve Solve Problems
Is Your Business Stuck? What Do You Need Help With?
Talk To A Live Expert
Talk To The Owner Now