Step 2: We Do Your Keyword Research Analysis
What Keywords do prospects type in Google to find businesses like yours?
What Keywords do your competitors show up for?
What Keywords DONT your competitors show up for?
Before we start we need to do a "Ready – Aim – Fire" approach,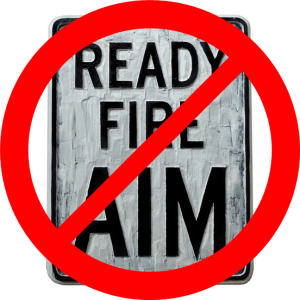 NOT A "Ready- Fire-Aim" approach
"What does Google say prospects are typing in to find sellers like you?"  Note: not

necessarily

what you think they type in, but what do they

actually

type in…
In order to be complete with what words we optimize for you, we do quite an exhaustive process, which is multi-step:
1) We interview you and define: What are you selling?  What profit centers do you want to attract? not attract?  What profit centers are most important for you?
2) Extract all of your keywords from your website
3) Extract all of your competitors keywords
4) Refine the keyword list and present to you our findings
For a free consultation about your keywords, call us today at 805-910-7066