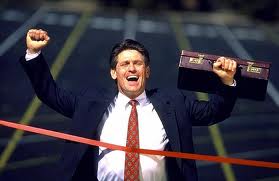 15 Questions to ask your SEO company before hiring them
HOW TO JUDGE SEO COMPANIES: Also, you might want to ask yourself any of these questions:
 Did Your SEO company get a good QS & PR before GOOGLE PANDA & GOOGLE PENGUIN ?
Can Your SEO company incorporate their skill sets into your company & vendors & methods of doing things?
Does Your SEO company follow Google Panda & Google Penguin standards?
Has Your SEO company been hit with the Google Panda & Google Penguin 'slap' and if so do they have a plan to work their way out of it? or do they not even know how to fix this?
Has Your SEO company done large enough accounts in the very competitive Los Angeles & San Fernando Valley & Ventura Counties?
Does Your SEO company have the experience by both failing & succeeding at SEO during the most turbulent last 3-5 years?You can't know where you're going until you know where you're at & get a plan.

You have to know what doesn't work by failing at it

You have to know what DOES work by succeeding at it

What are "they" doing about the GOOGLE PENGUIN update for linking
Are they still doing the anchor text links from India alone?
Have they diversified their SEO approach yet?
What plan of attack have you put into effect?  THIS IS CRITICAL!
What are "you"  doing about the GOOGLE PANDA updates?
Who's doing the content writing?, what investment in personnel do you need to make sure that your content is clean?
What is your Google Plus/Local/Places/Map strategy now that everything is going to Google Plus?
You need citations!
(Most Difficult)-You need customers to be incented to review the your work at a very minimum on the clients Google Plus Page.  This requires a good working relationship with the client and buy in from them.  To be a full service Internet marketing company, you need Video.  OUR SEO COMPANY HAS A PLAN FOR THIS
14.  What is your plan to have a custom videographer shoot on location (locally in an hour's drive)?
15.   What is your plan to have a quality video ("PowerPoint" style with pictures and text done & voice over done)?
T
his is for Google plus, YouTube, VSEO.  WE HAVE A PLAN FOR THIS.  You can't ignore (VSEO)Video Search Engine Optimization anymore, this represents a fantastic opportunity!
Internet Advertising & Marketing Agency
Why So Many Companies Choose Us?
We Care About Our Customer's Success
We understand that your success is our success
Masters Degree In SEO
We've been doing Local Search since 1997
We Get Client's "Blow Away" Results
A Full Service Digital Agency
We Do Everything You Need or Just A LA Carte Services
We Stay Up On 2017 Trends
We Are On Top of Google Algorithms & New Marketing Vehicles
We Solve Solve Problems
Is Your Business Stuck? What Do You Need Help With?
Talk To A Live Expert
Talk To The Owner Now