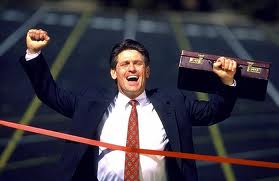 Online Reputation Management
With great power, comes great responsibility. And with great responsibility, comes a great need for reputation management. So you've set up your web presence. You've got a strong brand image, a breathtaking website and growing popularity. Unfortunately, the World Wide Web is not only a platform for your business. It is also a free-for-all in opinion broadcasting. Your customers, both current and future, are veritable sponges for the information floating around about your company. Don't you want to know what they're reading, especially if it is untrue, negative or—heaven forbid—both?
It is in your best interest to invest in reputation management services. Monitoring and controlling the information published about your company is important to tracking your performance. We offer to track your company's actions and the resulting opinions regarding those actions, thereby providing you with a feedback loop. This information is highly valuable to a company looking to cultivate and maintain a certain image. Our services range from qualitative to quantitative feedback, so that you can be on top of all the information regarding your business.