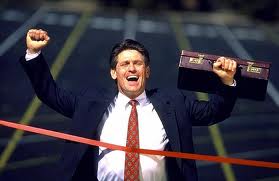 PPC Management & Google Adwords
Pay Per Click – Search Engine Marketing Campaign
One of the quickest ways to attract visitors is through Pay Per Click campaigns with Google, Yahoo! and other major search engines. We can maximize the return on investment for your existing or new search engine advertising campaigns by integrating this analytical and results-driven method.
Here is a sample audit of a customer's existing Google Adwords account that they tried themselves..
Note: This analysis is based on the 30 days of Google Adwords campaign activity ending on October 30th, 2012.
Campaign and Ad Group Structure:
Overall: Poor – There are multiple campaigns setup to do a national campaign  but they are not separated by network
Fair/Average:  Within each campaign there are not multiple ad groups that allow for specific, relevant ads in each, we normally try to set up ad groups that have keywords & topics that are specific to them.
Google Remarketing Campaign:
Poor:  There is no separate campaign for Google remarketing .  For more information, see http://www.google.com/ads/innovations/remarketing.html.
Conversion tracking:
Poor:.  Also, there once was conversion tracking setup to track conversion of: (1) A Form filled out (2) Sales online (3) WordPress Analytics.  However, this has been deactivated.  http://support.google.com/adwords/bin/answer.py?hl=en&answer=1722022.  Because of this we can't track ROI & which keywords are turning into our desired action (a conversion).  Also, were unable to allocate budget properly on the keywords that are producing the conversions.  Also, we are unable to tell Google to automatically bid on these keywords only.
Google Display Network:
Poor:   The display network is not currently being used.  See  http://support.google.com/adwords/bin/answer.py?hl=en&answer=117120
Quality Scores / Impression Share Metrics:
Quality Score: Good
Impression Share:Poor – Overall impression share is less than <10%. The major problem is that 81.20% impressions are being lost due to budget limitations, much of that because of the Cheap Tollfree campaign. If the account is profitable, then the impressions being lost due to budget restrictions typically represent a loss in revenue, and corresponding profits.
Also, 18.18% of impressions are being lost due to rank. Since the primary determining factor of rank and quality score is now click through rate, we recommend extensive A/B ad testing as opposed to the typical approach, which would be to increase bids. We believe that we can improve the rank of the campaigns without increasing bids using this strategy, given that your current click through rate is only 70% that of your direct competitors.
Geotargeting, 24 Hour Dilemma & Daily Budget Concerns:
Poor – While we understand the client's desire to market Nationwide, the campaign is NOT properly
optimized to take advantage of the client's budget.  Geotargeting is NOT set appropriately for each
campaign's budget.
 Geotargeting
For Example: (this is the cheap toll free's campaign, hour of the day report for the month of October.
(1)- There is no campaign optimization PER HOUR, so this 24 hour campaign is hurting the opportunity
to get leads during the priority hours.
a)       We're getting clicks that COULD BE non-relevant.  Because conversion tracking is NOT setup, we have
No idea whether these clicks are converting to traffic at these hours.
b)        Because clicks are SO valuable, we have opportunity LOST on other potential clicks that could be
Leading to conversion.  So, this 24 HR campaign could be hurting the business.
 Ad Scheduling & Daily Budget Concerns
(2) – Ad Scheduling is hurting the campaign.
For Example:
If we notice that for the #1 keyword (in the cheap toll free campaign for ALL time ) that the average CPC is $6.05, that
means that for a $50/day budget, that we only have 8-9 opportunities (clicks) for all 50 states.  Yet, we're telling
Google to spread the ads evenly across all 24 hours in all 50 states.  That means that were forgoing optimum Ad
Distribution during (higher potential) optimal times.  Now, we don't know the optimal times, because we've done NO conversion tracking against an hourly report to determine where the money is best spent.
Solutions:
So…..
(a)       We need to turn on the account to accelerated ad distribution, turn on conversion tracking, then scientifically
track when (&where=what states) our best sales occur.  This is a 1 to 3 month process for us( & Google algorithm)
to gather enough data to start fine tuning this process.
(b)     Let's address the $50 daily budget.  We understand that all businesses have advertising budgets.  We're not sure that
Proper budget ROI has been done (other than just checking the sales that come through the website for 800 #'s).
Because this has not been done, we believe that the client could be hurting his own sales effort by ASSUMING
That the Google Adwords ROI "IS WHAT IT IS…".  In fact, we believe it could be greater with proper implementation
and management, tracking & reporting of all of the results.
I.            Option 1:  Don't change a thing – If this is the position that the client wishes to take, then my suggestion is to LIMIT the states.
For example:  (this example below is Cheap Toll Free's Campaign for ALL time sorted by City & Quantity of Clicks)
It would appear that you could spend your entire daily budget just working New York & Los Angeles since that is only 8 clicks to eat up the $50 daily budget.
II.            Option 2:  Implement conversion tracking, test an optimized campaign (FULLY) in 1 or 2 markets, pin point the best ROI/Sales etc, then expand the budget once you're confident that for every $ of advertising, you reap $$+ per sales.
III.              Option 3:  Implement a daily budget of $300 for all 50 states in order to properly hone in on conversion tracking
 Landing Pages:
Fair – The homepage seems well-designed, and well-optimized for conversions as it contains a video, simple navigation and lots of overall white space .  However, even though we acknowledge that the client wants to sell online, not providing (a) a phone # in the top right or (b) a form for the customer to be able to contact the client or (c) an online chat feature is hurting the customer's experience on the landing page.  When you hurt the customer's experience, you hurt the bounce rate which affects the overall quality score and user experience.  Google will ding you for this.
Text Ad Creation, Implementation, AB Testing:
1)   Dynamic Keyword Insertion: Poor – Dynamic keyword insertion is not being used. Generally we     see a 20-30% increase in CTR when using this tool.
2)   First Letter Capitalization: Poor – Ads need to be written using first letter capitalization.
3)   Punctuation: Good – Most ads reviewed did use proper punctuation, which helps click through rates.
4)   Abbreviations: Good – CTRs tend to be higher when abbreviations are kept to a minimum, and   the ads are well-written in this respect.
5)   Calls to Action: Good – The 1 ad written is using a call to action, "Activate Now."
6)   A/B Ad Testing for CTR Improvement: Poor – A/B ad testing has Not been implemented, but                                                                                                                                                                                the ad delivery method has  been set to "rotate evenly," which allows for a much slower ad optimization process.
7)  No Multiple Ads to Properly Test Ad Copy: Poor – While we see 1 ad copy that has been changed and modified in an attempt to drive up conversion, we believe that this is not the most proper way to test ad copy.  We want Google & users to select the best Ad copy.  To do this we need more than one ad copy at a time and to test the Ad message (CTR) and to link it to the correct destination URL in order for us to properly track conversion. http://support.google.com/analytics/bin/answer.py?hl=en&answer=1033867.  Note: were not saying we need to modify the current destination landing page of www.etollfree.net/cheap-toll-free/toll-free-pricing.html, (example of Cheap Toll Free's ad for illustration only) , were saying that we can implement a proxy URL via Google Adwords and track the effectiveness of the click through both by Ad copy & Keyword conversion to this page.
 Keywords:
1)   Reach: Good – Keyword lists are comprehensive and well-targeted, and have been limited to
highly relevant keyword categories. 50% of the keywords have low search volume, however,
which will push down the account quality scores and result in higher costs per click.
2)   Match types: Good – Most keywords are written in broad match, exact match & phrase match.
3)  Keyword Quality Scores: Good – Median keyword quality score is 3/10. Additional A/B ad
testing, done correctly, would improve this metric.
4)   Negative Keywords: Poor – Negative keywords are being used ONLY on the TollFree Numbers All Campaign, We see an incorrect use of Negative Keywords on the entire PPC campaign as a whole.
5)                    Use of Destination URL's per Keyword or Keyword Group: Poor –  Some Keywords are not going to destination URL's in order to track conversion of those keywords.  http://support.google.com/analytics/bin/answer.py?hl=en&answer=1033867
6)                    Mobile Ad Extensions Tracking: Poor – Mobile is an important aspect as smartphones are the future.  The need to being tracking and optimizing is Now as mobile & tablets are an important part of today's search environment.  Simply not tracking with Mobile ad extensions is neglectful and will eventually hurt you.
 Overall Recommendation:
While the initial account build-out was relatively thorough, there are deficiencies in the areas of:
How to properly use the Budget to maximize conversion (position & bid not high enough, budget is too low).
Campaign Hour distribution concerns preventing proper utilization of budget
Campaign Geographic distribution is hurting the campaign by preventing optimization of budget
A/B ad testing & creation of multiple ad copies in order to perform Ad copy testing
Implementing Geo testing in order to properly perform keyword conversion tracking
Implementing destination URL tracking in order to track which keywords turn into a sale, form submission etc
 Impression Share concerns
 Dynamic Keyword Insertion
Google Display network creation & implementation
Google Conversion Tracking including Email Form Submission, Telephone Call tracking & recording,
Minor Landing Page improvement
Google Remarketing Campaign
Ad extensions to track (current & future) mobile conversions
Not tracking calls from Mobile (New Google enhancement)
Ad Scheduling & Rotation
Ad Capitalization issues
Negative keywords not consistent and in wrong spot & areas
We believe that ETollFree.net needs to be shown how they can make more money on Google Adwords.  We're not suggesting blind spending of more money.  We're suggesting a different methodology than is currently being implemented, a scientific one where we communicate with the client daily, weekly to fine tune the campaign to get it running properly and profitably by using the tools that Google has given us.
If these items are addressed, an increase in the overall conversion efficiency of 35% or more is well within reason, given two to three months of PPC campaign optimization.
This information is quite detailed and can be a little intimidating to understand.  If you have any questions, comments to discuss about any of this extensive analysis, please do not hesitate to call me at (805) 910-7066.  I look forward to discussing  your questions and partnering with you in your success!
A Full Service Digital Agency
We Do Everything You Need or Just A LA Carte Services
We Stay Up On 2017 Trends
We Are On Top of Google Algorithms & New Marketing Vehicles
We Solve Solve Problems
Is Your Business Stuck? What Do You Need Help With?
Talk To A Live Expert
Talk To The Owner Now