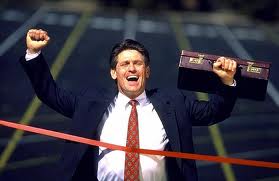 Backlinking- High Quality
GOOGLE PENGUIN UPDATE CHANGES (OFFSITE OPTIMIZATION)
Goal: Google Penguin targeted unnatural link footprints; it got rid of blog networks, link wheels, and unnatural quantities of Anchor text links laden with keyword rich anchor text.
So, if Google see unnatural links, they're going to de-index the links or not pay attention to the links.
 Link Diversity
Google wants to see a good mix of the following types of links:
Good mix of No follow links, Google Wants 20% of no follow links
Brand links that just talk about the brand
Brand/Generic links, just links to the url, what I like to call "other" types of links

"click here"
"best plumber"….etc.
"check this out"
I.e.: "this company's awesome!".  Yes, they look for the word 'Awesome',
Contextual links that line up with keyword and link to a page
Long Tail targeted keywords also
Want 50% of back links to go to deep linking on internal pages of site
Need to CORRECT blend of links if over optimization penalty exists, by linking to related keywords to balance out the "mix" or % of links.  I.e.: water down the over optimization keyword.
iv.      Network Site Links
A credible, authority site with a good PR that is in the customer's vertical or geography is best
Links that are relevant to the customer's line of business